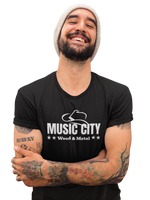 THINKING ABOUT GROWING YOUR MAKER HOBBY INTO A THRIVING BUSINESS?
BRAND STRATEGY TOOLS: PROFESSIONAL MARKETING MATERIALS
BRAND STRATEGY TOOLS: WEAR YOUR OWN BRAND AND GET NOTICED
BRAND STRATEGY TOOL: SELL YOUR MERCH
No Inventory Investment. No Minimums. No Fees. No Hassles.
Design merchandise with your logo, and sell from a store with your brand, on our site. We handle the transactions, customer service and fullfillment, while you view your sales and profits online real time. Plus, we provide free marketing materials for you to share, email database collection and much more.
More Information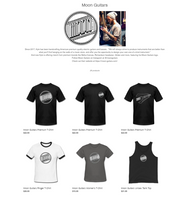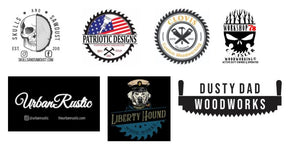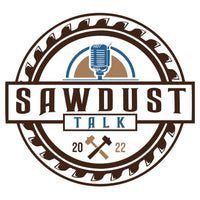 Meet the Maker Community on Sawdust Talk on IGTV Live Wednesday 9 pm CST
Join the Sawdust Talk team every Wednesday night, as they host @Sawdust_Talk on Instagram Live. Sit back, relax, meet other maker community members, get some tips, learn about their business and their future plans.
Proudly sponsored by George Supply Company
Get Sawdust Talk Merch
What People Are Saying...
The quality of the shirts and workmanship is first rate.

Tony in Tennessee
Thank you George Supply Company. I love it. I already have my banner up. It's beautiful 🔥🔥🔥

Ralph in Fresno
I purchased it for my husband and brother-in-law. They are impossible to buy for. This was the perfect gift. The shirt and hat were true to size. They fit perfect, and the colors are a great match. The green is the color of Ryobi and Ego. I have an Ego man.

Pam in St Peters
This is a awesome supply company. Great service and I recieved my merchandise on schedule thank you George Supply

Jim in Wentzville
Love the new banner ! Go check out @georgesupplycompany and get you one. They were very helpful and made sure I was happy! They have great prices and fast turn around time .

Joshua in Arkansas
I got my product cards and company t-shirts from George Supply was extremely impressed with the customer service and quality of products. Will definitely continue to use them for my business supplies.



Kevin in Florida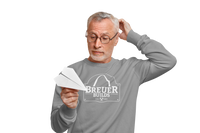 HAVE QUESTIONS OR CONCERNS?
Click the CHAT WITH US icon, or email info@GeorgeSupplyCo.com
BUSINESS STRUCTURE TOOL: ZENBUSINESS