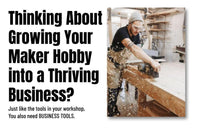 BUSINESS TOOLS FOR MAKERS LIKE YOU
BRAND STRATEGY TOOLS: CREATE PROFESSIONAL MARKETING MATERIALS
BRAND STRATEGY TOOLS: WEAR YOUR OWN BRAND AND GET NOTICED
Podcasts to Meet the Maker Community and Learn
Join the SAWDUST TALK team every Wednesday night at 9pm CST, as they host @Sawdust_Talk on Instagram Live and Youtube Live. Sit back, relax, meet other maker community members, get some tips, learn about their business and their future plans.
Proudly sponsored by George Supply Company
Listen the BUSINESS FOR MAKERS Podcast on your favorite podcast app, or click Podcasts in the navigation bar.
Get Sawdust Talk Merch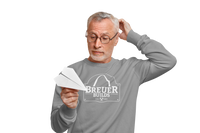 HAVE QUESTIONS OR CONCERNS?
Write it down, fold it into a paper airplane, and send it to us.
Or click the CHAT WITH US icon, or email info@GeorgeSupplyCo.com