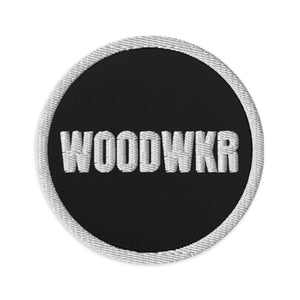 3" round patch of durable twill fabric, featuring textured threading and contrasting trim.  Ready to be ironed on or sewn to your garment or hat.
Embroidered in a US facility.
Quality is 100% guaranteed.  If for some reason you are not satisfied, email us at info@georgesupplyco.com to arrange a refund and return.    
Check our Google Reviews and leave your own here.
Use Shop Pay at checkout to split your purchase into four equal, interest-free installment payments for orders between $50 and $3,000. There are no additional charges, interest rates, or late fees.


• 26% cotton, 74% polyester
• 3″ (7.6 cm) in diameter
• Attachment options: iron-on, sew-on, or safety pin
• Blank product sourced from China